Mobile application
to protect your vehicle
and valuable cargo
from bridge strikes
BAT Mobile Application – a smartphone application alerting the proximity of low bridges which clearance height and geo-positioning is preloaded in a database. The alert signal is shown on the phone screen as a three-color indicator emulating a traffic light, considering the vehicle height manually input by the driver. This alert system will provide a real-time alert to the driver when the structures ahead (bridges, tunnels, overpasses, etc.) are lower than the height of their truck.
Many bridge strikes are caused by unmarked low clearances and out-of-date sign boards. BAT application uses bridges database that is regularly updated. We generate both proprietary and open-source database of points of interest (POIs) containing all type of structures over the road: railroad bridges, overpasses, tunnels, covered bridges, as well as cables and trees. 
Our customers are big and small transport companies and the public sector aiming to protect the infrastructures. 
We map specific roads and regions of interest to cover your logistics corridors.

Safety Drive
Bridge strikes are a safety risk to drivers, pedestrians and others alike. BAT App improves the drive safety and reduce the low bridge accidents.

Non-distracting
BAT App runs in the background to allow you stay focused on the road. You will get alerts only when it's necessary.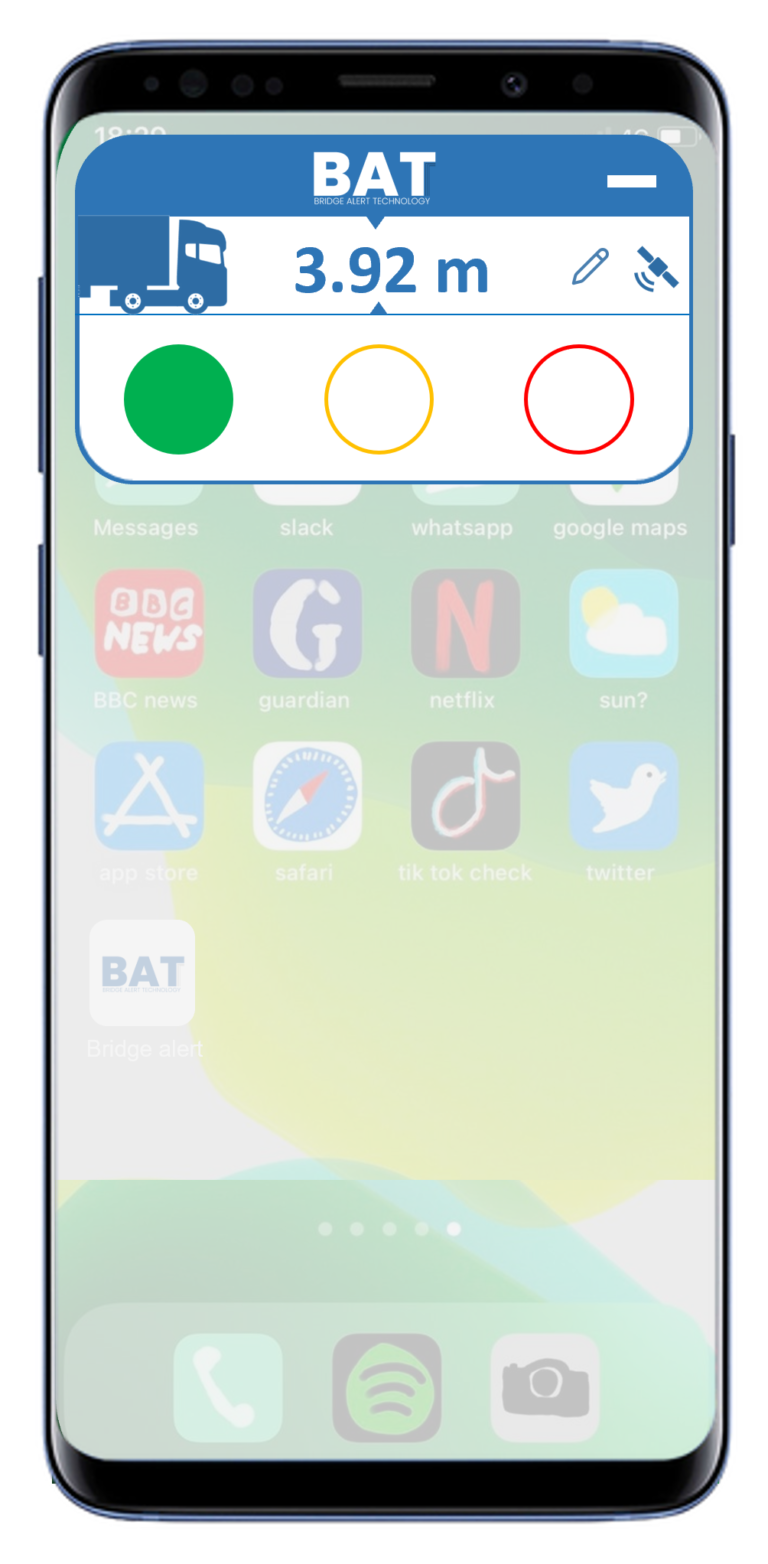 Off-line
You may need to drive in the region without internet connection. With BAT App, you can plan ahead by downloading the database for offline use. 

Regular update
Our bridge database is updated regularly to take into account the latest information.